We look forward to celebrating our wedding with you in Reims, the heart of France's Champagne region. We love this beautiful region, adore the taste of its distinctive drink, and are thus focusing our celebrations around all things Champagne.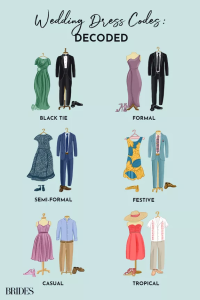 We have had many questions relating to what to wear. While we are just happy to have you join us and celebrate, we thought we would consider sharing our wedding theme with you in case you would like to join us.
To help us maintain the consistency of our Champagne theme, we are extending it to wedding attire. The wedding party will be wearing Champagne-colored dresses and suits, and you can help us further promote our theme by choosing similar colored clothing according to the below palette. If you do not have Champagne-colored attire, you can still share in the joy of our theme by wearing something that makes you think of Champagne and celebration!
As a life celebration, we want everyone to be comfortable and believe you should strive to dress somewhere between a formal and semi-formal style. As such, ballgown dresses and tuxedos should be considered a bit too formal for this occasion. When considering your attire focus on comfort and think about how your apparel can reflect your happiness for us.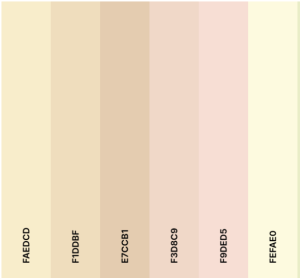 Ladies
July is the warmest month in Reims, with temperatures ranging from daytime high 70s to nighttime lows in the mid-50s. When considering your attire, semi-formal to cocktail-style dresses, midi, tea-length, and maxi are all appropriate options. Whatever you choose, consider bringing a sweater to account for cooler temperatures after the sun goes down, and we continue the celebration with the evening's fireworks display. Also, know that we will be walking through the garden to the ceremony, so comfortable flats or chunky heels may prove most comfortable.
Gentlemen
Please wear a suit and tie (or bowtie). We suggest a lightweight suit for this summer wedding. While much of the wedding will be indoors, the ceremony is in the garden, and we want all of our guests to be comfortable.
Randy and I are thrilled to have met one another, ecstatic over our impending marriage, and are delighted to share our joy with you this July in Reims.
For more inspiration about Champagne-themed attire, check out our Pinterest board.